Dec 7th, 2016
Author:
donich_admin
R has been waiting for his new (and expensive) "Mavic" drone to turn up for months now. Unfortunately it can't be flown in the rain, and I did point out to him that when it finally turned up this would inevitably herald a change in the weather from beautifully cold and clear, to typical Argyll winter dreich.
Sure enough, it arrived on Monday and with it came the rain. We went from days like this – sunset on Sunday.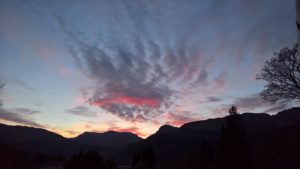 To days like today – view of the loch this morning.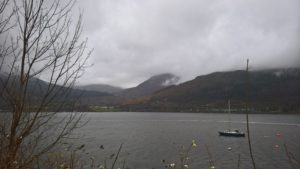 Actually R is tempting fate buying something that can't be used in the rain – we could now be in for a year like our first one here when it rained every day without fail between October and March.