Mar 24th, 2016
Author:
donich_admin
R and I are off to Dumfries and Galloway to see my parents over Easter.
I love baking but I am constantly trying to be healthy and not to put weight on, so I am not so fond of eating the results (or rather I am but I would rather not), so I always bake something for my Mum and Dad. This time it is Mary Berry's Simnel cake and Easter biscuits. The biscuits are very nice (I have to admit I did sample one), but the cake is a little overdone around the edges. I swear I baked it at the right temperature, and actually for 15 minutes less than the recipe said – so sadly I suspect that my oven is over hot in places. This year I am going to look at getting a gas range – afraid that for all it looks as though it was monstrously expensive, I am less than enamoured with the Britannia range I inherited with the house.
The cake was supposed to have crystalized primroses on it – but unfortunately the ones in my garden aren't quite out yet.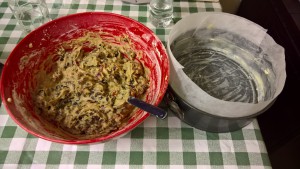 The mixture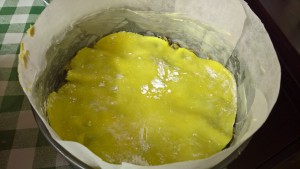 Adding an internal layer of marzipan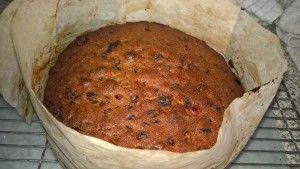 The baked result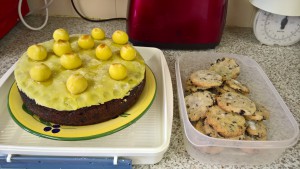 Finished article with biscuits