Mar 11th, 2016
Author:
donich_admin
The weather yesterday was so lovely that I went for two walks (R only came for one of them).
In the morning it was clear and bitterly cold – our pond was frozen over. We went on the upper path – there are no heiland coos there yet but I hope Billy and his harem turn up soon – and the views out over the loch were spectacular. Back along the Inverlounin road and I took a picture over a house wall where the view is particularly good (I wonder how many pictures on the Internet that house roof appears in).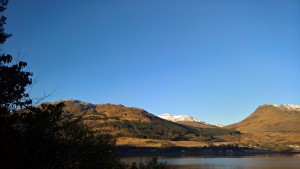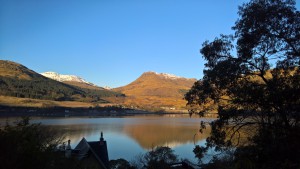 Then in the evening (now there is just enough light for it after work) I walked up to the waterfalls. The light was enchanting, the clouds just turning pink over the Steeple and illuminating a jet trail across the clear sky.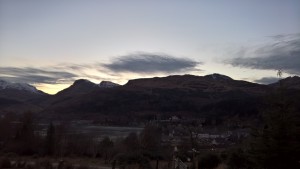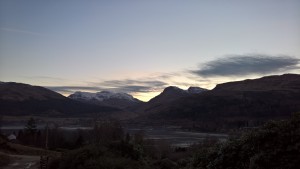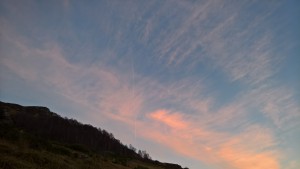 And this morning of course it is back to raining and dreich – which is a shame as we were hoping it would stay dry so that we can climb Beinn Lochain on Sunday (our wedding anniversary).