Dec 25th, 2015
Author:
donich_admin
A peaceful and happy Christmas to everyone. The picture is of the carpark in Lochgoilhead village centre partially under water – let's hope no one gets flooded out – I really feel for the poor people of Cumbria (which is where I was brought up).
This is my table laid for dinner.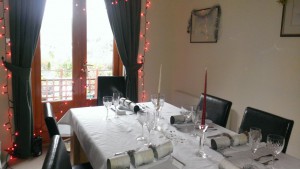 This is a place card for one of my human guests.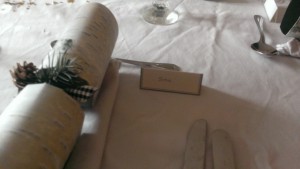 And here is the one for the cats.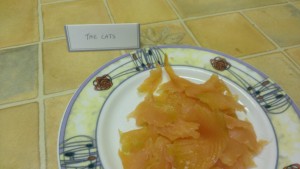 I think they enjoyed that.