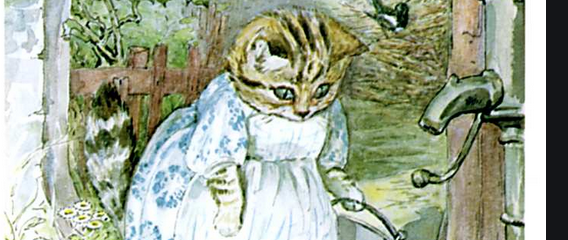 Jun 25th, 2020
Author:
donich_admin
I have been saving up Tora's catches over the last two weeks and considering this "national crisis" I decided to make use of them.
So with credit to Beatrix Potter, here is my recipe for Mouse and Bacon Pie.
Take approx 20 assorted rodents – mice and voles are both good, but stay clear of shrews as they have a bitter taste, Skin the rodents and gut them, then cut the meat carefully off the bone and mince it finely. Gently fry the mouse meat in butter, then arrange in a pie dish. Fry some onions with a few rashers of bacon and sprinkle over the mouse. Then make a white sauce using about a pint of milk and pour over the pie dish. Finally either sprinkle with cheddar cheese or cover with shortcrust pastry.
Bake in the oven for around 30 minutes. Make sure you don't shut it in the wrong oven.