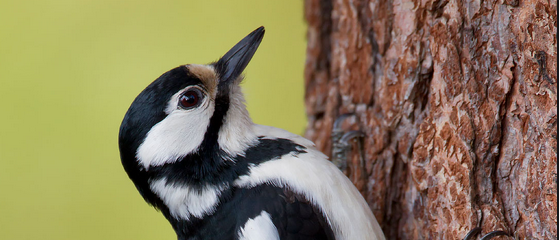 Jun 2nd, 2020
Author:
donich_admin
We now have a family of at least four woodpeckers who just love the fat balls we put out. It used to take the small birds about a month to get through one feeder full of them, but the woodpeckers can do it twice in a day. We looked them up on the RSPB website, and we think we have a male, a female and two young ones.
There are lots of woodpeckers around as we can hear them in the woods every day when we are out walking.
R and I have also saved three wee mousies in the last few days. Somehow they have managed to get into the seed canisters overnight. It reminds me of the story of the whisky worker who fell into the vat and died happy, but we managed to extract them and let them go. Tora has also had eight mousies this week now – there was a new addition on my bedroom rug this morning. I am going to start saving them up for a mouse and bacon pie.