Apr 27th, 2020
Author:
donich_admin
After not being able to go to Helensburgh for either Mothers' Day or my father's 90th birthday, we finally made it yesterday. I was half being expected to be arrested by fascists on my way there, although we had a pretty damn good excuse for going as we made a huge food delivery for Mum and Dad because they could not get an ASDA delivery before 1st May (and that was only because R booked it for them in the middle of the night). As it turned out there were no signs of either police or the military on the A83/A82 although the roads were quiet of cars. There were a lot of cyclists though and I saw no shortage of people out on the streets in Helensburgh or Rhu.
We did a little Gruffalo party and got J and N in over a video link. Originally this was supposed to be a full on live plating but due to the unavailability of ingredients due to the criminal stupidity of our governments I did not do this in the end and we just had smoked salmon (bought from House of Bruar), cheese souffle and chocolate eclairs (Home made). There was also a homemade Gruffalo cake. The party also involved me wearing a home made Gruffalo costume. I couldn't buy one in an adult size (presumably because no one is as mad as me), so I bought a bear onesie and changed it into a Gruffalo with the addition of the obligatory orange eyes and purple prickles.
Tora also wrote a special poem for the occasion – "The Cattalo".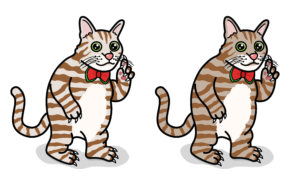 Happy 81st Birthday Mum!