Dec 25th, 2019
Author:
donich_admin
A great Christmas was had by all. We had a Lebanese buffet on Christmas Eve (unfortunately my picture of it did not come out). Tora wore his bow tie.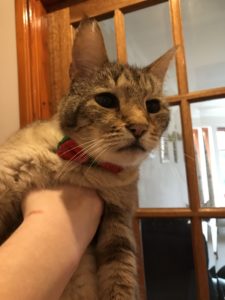 Then we had a Christmas competition which R ended up winning slightly ahead of N.
On Christmas day we had presents (R bought me a Surface Pro 7!) then a great dinner, followed by Reindeer quoits, carpet bowls and Texas Hold'em.
R and I went for a quick walk down to the village and looked at peoples' lights. The village tree looks good and there is one very festive "Ho Ho" house in Donich Park.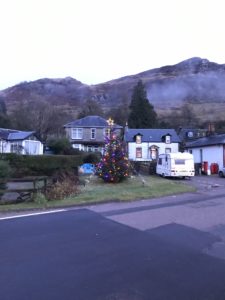 Merry Christmas to all.