Dec 5th, 2019
Author:
donich_admin
Tora was to be honest not too enthusiastic about his reindeer themed Christmas jumper.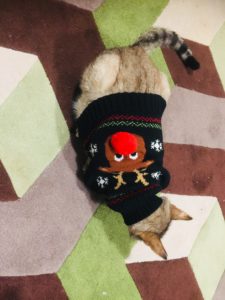 I managed to get the main part over his head, but when I tried to insert his legs into it, loud growls and meows started and I had to give up. Can't say that R was of any great help either.
There is a bow tie to go with the costume but didn't even get as far as that.