Nov 20th, 2019
Author:
donich_admin
Sad to say I have started my Christmas preparations with all my presents either arrived or on order.
I just made my first Christmas cake and gave it a big feed of brandy as it seemed to have dried out at the edges a bit. To be honest, I am not fond of either Christmas cake or mince pies as they are too sweet and rich for me – so every year I make them, and every year I hand them over to my father who does like them.
Here is the cake being fed….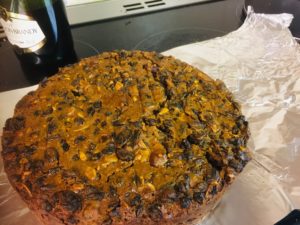 I have another Christmas cake to make which needs to be vegan for my sister-in-law.