Oct 4th, 2019
Author:
donich_admin
It is just as well we are not very concerned about having a bowling green smooth lawn, as over the last week or so, creatures unknown have started digging it up at the front of the house near the pool. The badgers used to do this when we first moved in – but since we started putting nuts out for them every night they had stopped.
So we put a trail camera out next to a tree in the front garden to see if we could work out what was going on. It wasn't entirely successful as I think it was pointing too high – but we did get some interesting images.
This was a deer at night.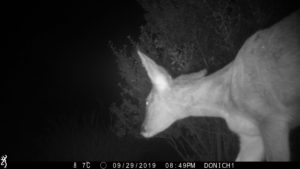 Another (or possibly the same) deer during the day.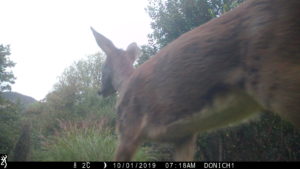 I don't think the deer are the culprits for the lawn damage though. Here you can faintly see the real perpetrator. If you look closely you can see the stripes, and in the second photo his back.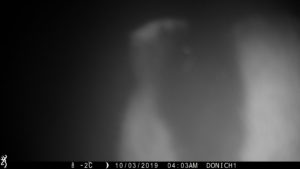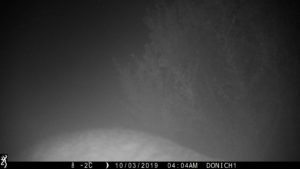 The previous owners of the Lodge were very keen gardeners and not fond of the badgers for that reason but I don't really care. I'd rather have wildlife than a tidy garden any day.
I'm going to put the camera back out and try to get better badger shots.