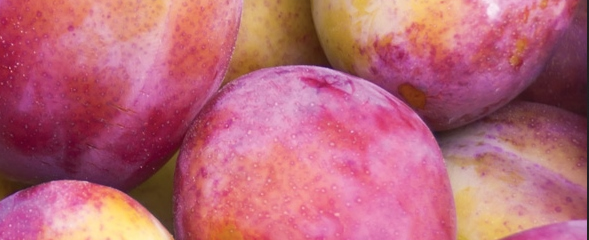 Aug 1st, 2019
Author:
donich_admin
The plum tree is loaded this year. Unfortunately just as they get ripe they are being attacked by something – I think the same jays as ate all the cherries.
I am picking them as I can and will make them into jam but it is a shame as my father likes to eat them. Also I can't get the ones at the top until they drop off as the slope is very steep to put a ladder on without anyone to hold the bottom.
Today I removed most of the bedding plants from Schrodi's garden of remembrance as they were over for the year. I need to get some evergreens for it so it looks nice over the winter.