May 15th, 2019
Author:
donich_admin
Very sadly our beloved cat Schrodi has passed away. He very suddenly started to be under the weather just as I was leaving for the Camino, and while I was away he was diagnosed with liver cancer. We hoped that with drugs he might get another six months of quality life, but he was just too old for his body to tolerate them. I was able to come back and say goodbye to him, but he was very thin and a few days after I got back it was obvious he was suffering, so R and I had to make the sad decision to have him put to sleep.
He was a most fantastic and loving cat, although up to his final years he was a bit of a demon for catching small creatures, particularly voles, but on one memorable occasion (at 2am) a bat.
Here is him as a kitten.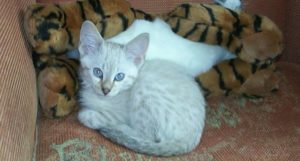 As an adult "killing" a toilet roll.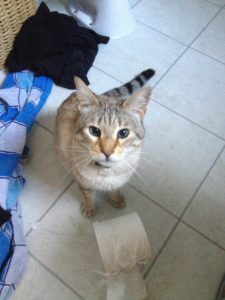 Sitting on the cabinet in our hall.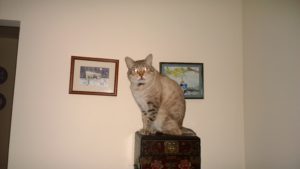 The last photo I took of him.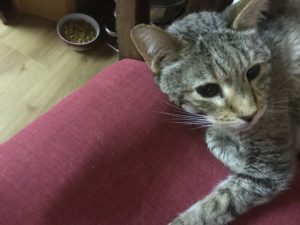 I made a little garden of remembrance in one of the places he liked to sit. At J's suggestion it also contains a "volearium" which is an apology from Schrodi for all the rodents he killed over the years.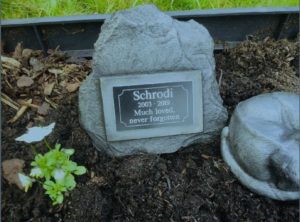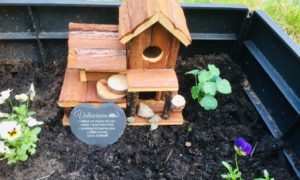 He will be greatly missed and life is not the same without him.