Apr 19th, 2019
Author:
donich_admin
Well we made it. In the case of J he just made it and no more as I have rarely seen anyone more exhausted than he was today.
The Camino was very busy but there was a lovely atmosphere and lots of "Buen Caminos". We passed a few lovely churches and dropped in to get some final stamps for our passports.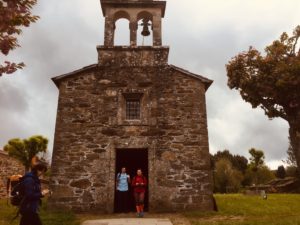 We also saw a Knight Templar pilgrim.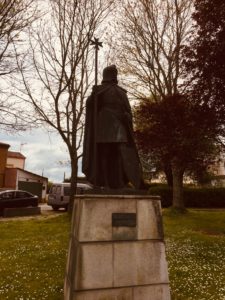 At about 3pm we came in to Santiago.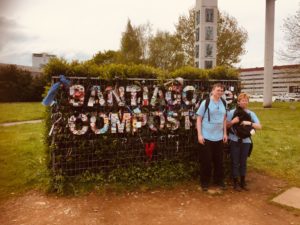 We also took a selfie.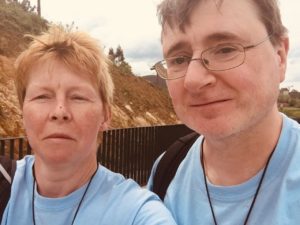 Went out this evening and saw a fantastic procession – complete with the rather sinister "Ku Klux Klan" masks.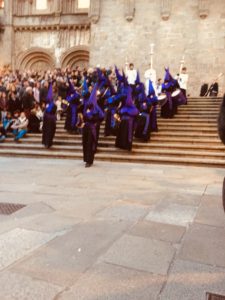 Off for a trip to Finisterre tomorrow. I'll save the pictures of Santiago itself for Sunday's installment.