Apr 18th, 2019
Author:
donich_admin
Another uneventful day's walk through beautiful countryside. Starting to get extremely busy now as the Camino del Norte and the Camino Primitivo have now joined the route to Santiago.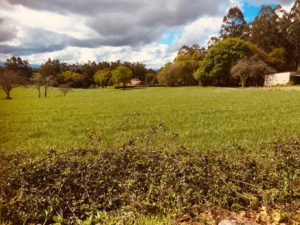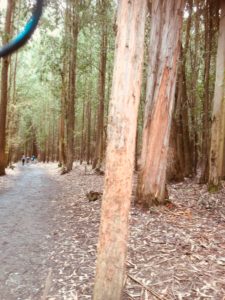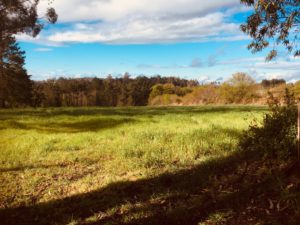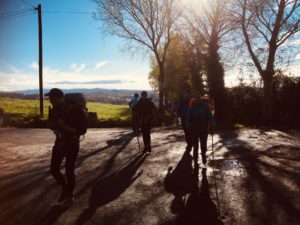 We stopped at lunchtime and had some lovely food in an auberge. I had never had a "Galacian Sandwich" before, but it was sardines, ewe's cheese and tomatoes and was really delicious, particularly when washed down with some of the local beer.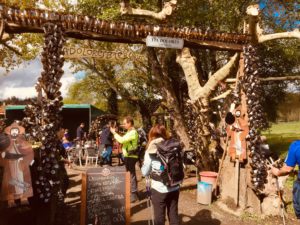 Arriving at the lovely old inn where we were supposed to be staying we experienced the first cock-up in the catering department we have seen from our travel company as we discovered that we only had one room booked and it was shared with other rooms. We didn't fancy this so we accepted an alternative booking – this turned out to be a souless airport hotel with a view of a busy road and a car sales depot. Nowhere to go for the evening. Nowhere to eat. Just as a general observation, let me count the ways I hated some of the hotel rooms we had on this trip….
Nowhere to put anything.
Nowhere for a guest to sit
Rotten showers that are unadjustable and spill water all over the floor
Nowhere for the room owner to sit other than an upright chair with no real desk other than bending over a tiny chest of drawers which breaks your back
Facing on to a noisy main road
Next to a bar full of revelling "pilgrims"
Anyway – we should be arriving in Santiago tomorrow. We have only walked about a third of the whole thing but I am still feeling a bit emotional about it.