Apr 13th, 2019
Author:
donich_admin
Left going to the Cathedral in Logrono until this morning. It was quite impressive.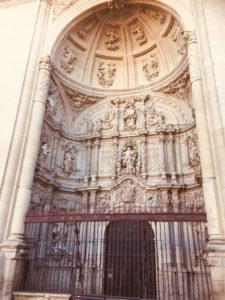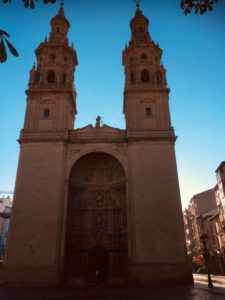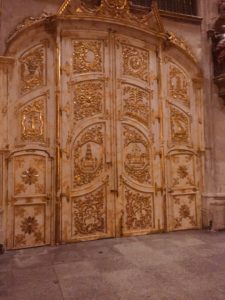 Our taxi turned up bang on time and we drove to Leon. There were some quite pretty views but I have to admit I slept part of the time due to having a terrible night's sleep in Lograno due to the heat of the room and the noise from the lift shaft.
Leon is super. First of all we went and washed our clothes in the laundrette. J supervised this and was very keen that I should imortalize his tired feet whilst waiting for the clothes to be ready.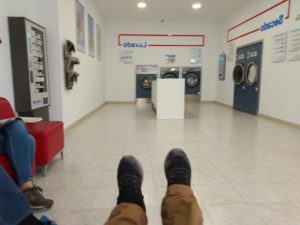 It cost about £15 as against the hotel which would have been about £150. Then we went to see the famous "Grail" at the Basilica de San Isidore. This was a brilliant museum but unfortunately no photos were allowed. So this one is off the Internet. Apparently the bit at the bottom is actually the lid to the cup.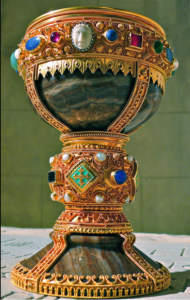 Finally we went to the Cathedral de Leon which is often compared to Chartres. I haven't been there, but the superb stained glass we saw today reminded me of the Sainte Eglise Chapel in Paris.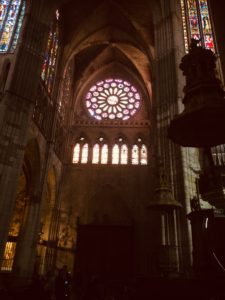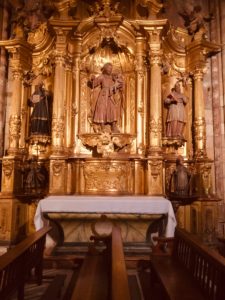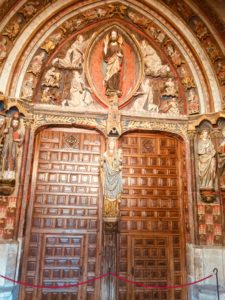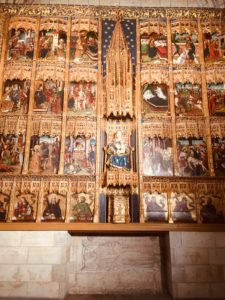 Another taxi tomorrow to Sarria and we will begin the leg that actually will gain us our Compostelas.