Apr 12th, 2019
Author:
donich_admin
Today was very, very hard – actually the longest stage we are doing at 28km, and lots of it uphill. It was also quite hot today at about 20C – this didn't bother me but J was not fond of it (frankly I would rather have the weather today than the hail and wind we had crossing the mountains).
Again the terrain was farmland and genrally "rolling" with the emphasis on uphill. We saw a couple of scenic churches and some good views as we climbed.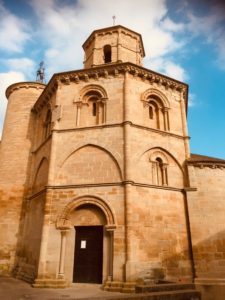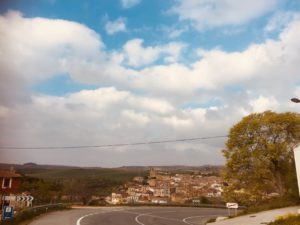 Around lunchtime we arrived at Viana – I think this must be the prettiest place we have seen since we started. There was a festival on to celebrate the history of the town and each charming street was decked with medieval flags. We also saw the grave of Cesare Borgia.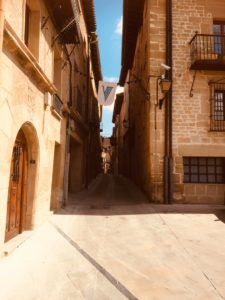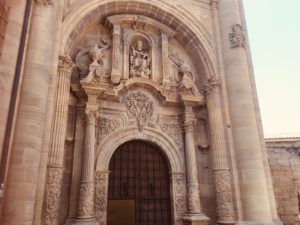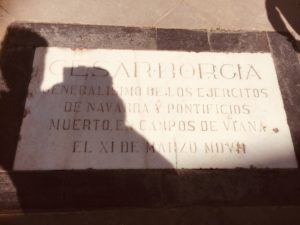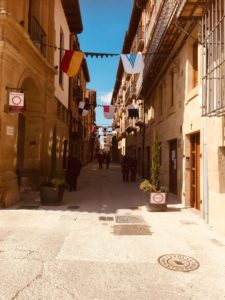 The afternoon was very hard. It was a further seven miles to Logrono and we have been acquiring residual soreness in our feet day by day. It was also not particularly attractive scenery as it was running down the side of a main road. However we were excited to meet two travellers from 1450.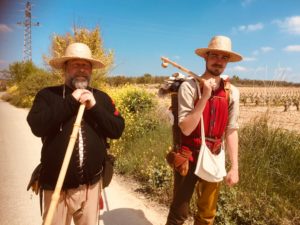 These gentlemen were from Holland and were dressed in genuine pilgrim garb of the time. When I asked them why – they replied "drink".
At 16:00 we started to come into Lograno, crossing the river and ascending into the old town, entering the Rioja area of Spain (where the wine comes from).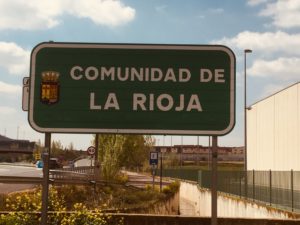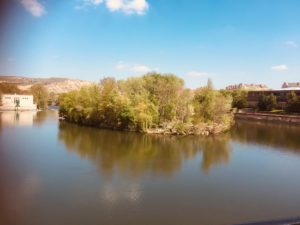 Logrono itself is pretty (suprise, suprise). We found some nice streets and a square with an impressive fountain and statue but we are too tired to explore tonight – we will look at the cathedral in the morning.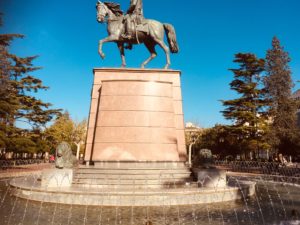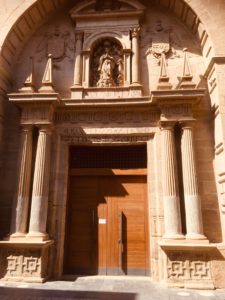 Off to Leon by taxi in the morning – such a shame that we are saying goodbye to our pilgrim family. Doubtless we will make more friends when we start the the walk again from Sarria on 15th.