Apr 10th, 2019
Author:
donich_admin
Lovely walk today. J was not pleased as the promised "flat" stages do not seem to be materializing (and sadly for him won't tomorrow either), but actually it was very pleasant walking up to three hill villages – each prettier than the last.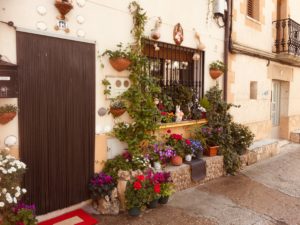 I don't know what the people in these places do during the day as I had thought it was only because of siesta that they were desterted. But at 10am there was not a soul on the street – not even a child or a dog. Nor is there a single piece of litter or anything else to break the perfection – it is like something out of the "Stepford Wives".
After this we descended again, and the walk continued over rolling farmland with some lovely views.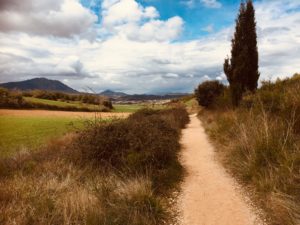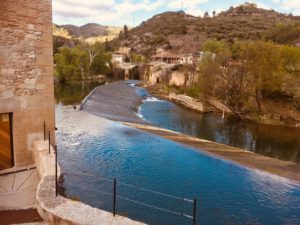 I had some great chats, one with a gentleman I thought was in his early 60's but turned out to be 83, and another with a lovely lady from Melbourne. She was struggling with her pack a bit and I recommended she tried a luggage transfer service – particularly as she is walking all the way to Santiago.
We got in to Estrella at 4pm. There is a sensational church as you come into town.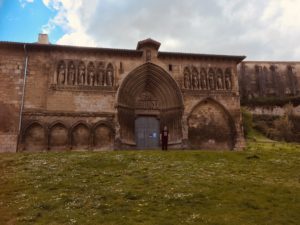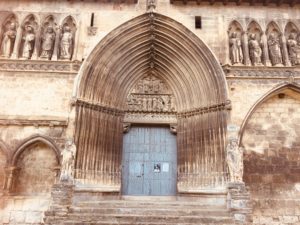 The town itself is very scenic, but yet again everything seems to be closed.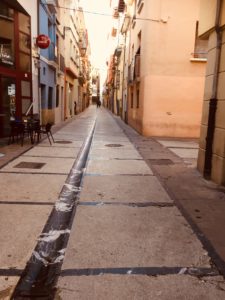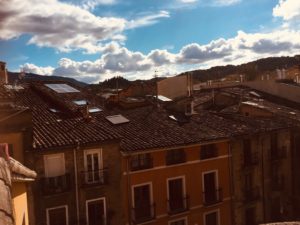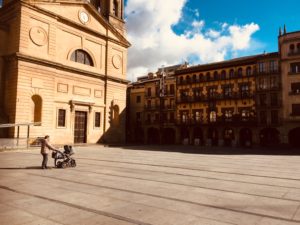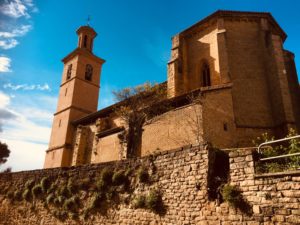 Our rooms are swanky (4*) but odd in one respect. The shower is a wet room directly off the main room and the trendy marble handbaisin is in the room itself. But the toilet is in a separate annex right over at the other side of the room.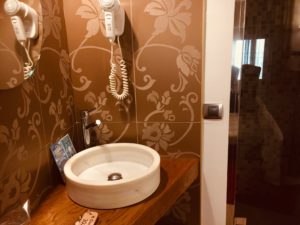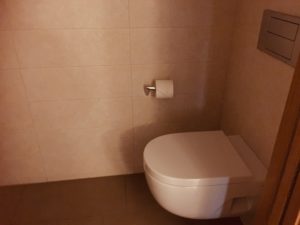 This is the first picture of a toilet I have ever put on this blog.
Los Arcos tomorrow. J is very excited as it is the famous wine fountain.
The picture is of a fantastic door we came across today.