Apr 9th, 2019
Author:
donich_admin
What a fantastic day we have had. The weather has been glorious and we have walked through a combination of lovely open scenery and beautiful little villages.
Beyond Pamploma the day started with a steep climb. J made his usual protests. We continued upwards through farmland with the views becoming ever better as we climbed.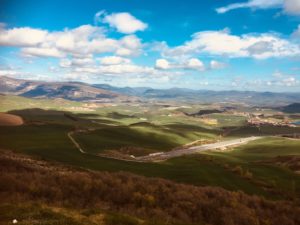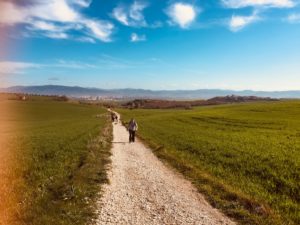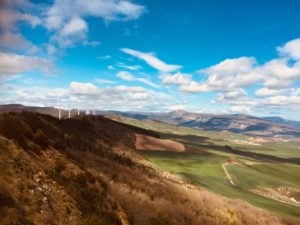 Eventually we got to the top and saw one of the most iconic sights of the Camino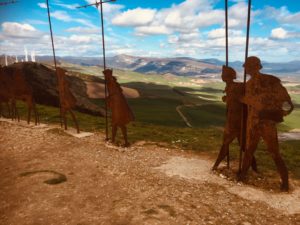 This is a depiction of groups of medieval pilgrims – there is an inscription "Where the wind path meets the path of the stars".
From there onwards the path went downwards and we were back to the rough stones that hurt J's feet. He managed ok although we were passed by just about everyone else on the way. We went through several charming medieval villages – all completely silent as it was in the middle of siesta. Rather disappointingly – all the churches are closed during siesta as well so we couldn't look at any of the interiors.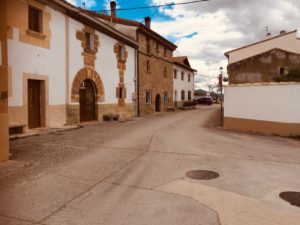 Eventually we came into Puerta de la Reina at about 4pm. Everything was still very quiet. We went out for a few drinks with our fellow pilgrims, looked at a nice monastic church and then walked down to see the medieval bridge.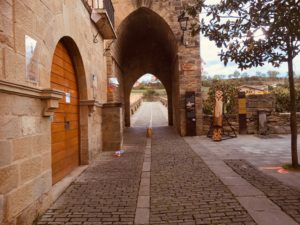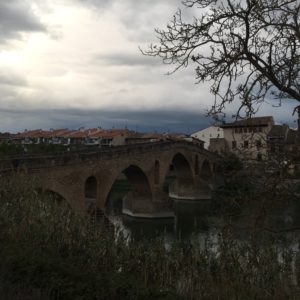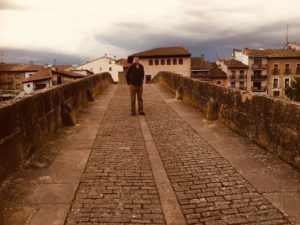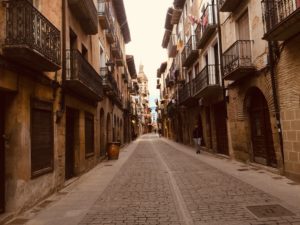 We will be walking across the medieval bridge on our next stage to Estrella tomorrow.