Apr 8th, 2019
Author:
donich_admin
A shortish walk of only 14km today. We walked with a very interesting fellow pilgrim today – a retired headmaster who had been just about everywhere in the world – including Everest Base Camp.
Flattish walk through pretty countryside. We saw an interesting medieval bridge in one place we passed through.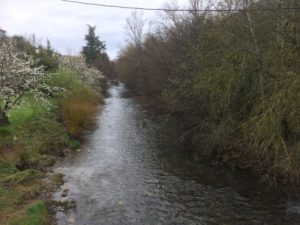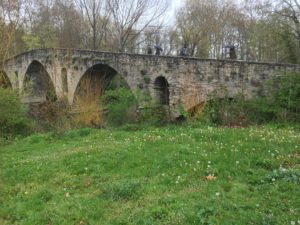 About halfway to Pamplona we took a slight detour following the river to avoid walking down the main road. Soon the walls of the old city were ahead of us and we walked onto cobbled streets through the ancient gates.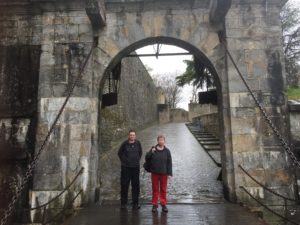 Very pretty city. We went to the Cathedral which was spectacular.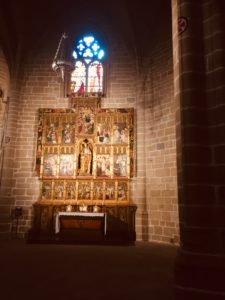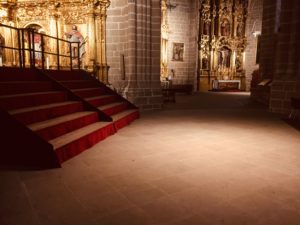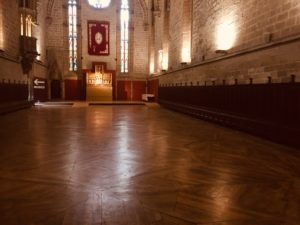 Unfortunately J's feet are starting to hurt him so he went to the hotel and I walked round the city walls.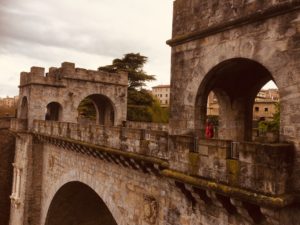 I also found a great park with city "wildlife" – ducks, swans, turkeys, peacocks and deer.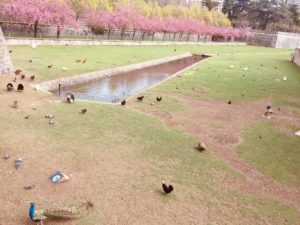 Another long stage to Puente La Reina tomorrow.