Apr 5th, 2019
Author:
donich_admin
This morning we went and had breakfast at the famous Ribera market in Bilbao. J had a hige speciality Basque Palmier – I'm surpised he would ever eat again after that.
Then we went to the Basque museum which was quite interesting but would have been better if there were English lables on the exhibits.
This afternoon we said goodbye to Bilbao and drove to St Jean de Pied de Port over the French border. Thank goodness to be able to speak French for a while instead of Spanish. St Jean is one of the most beautiful little towns I have ever seen.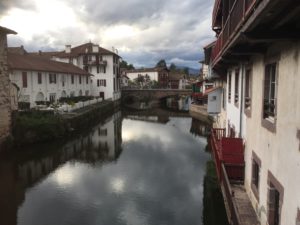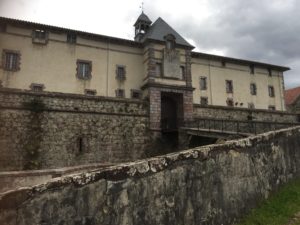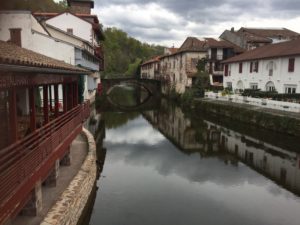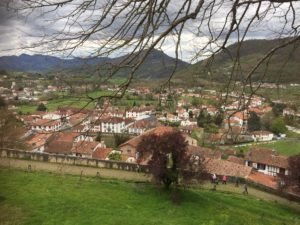 We visited the church, the citadel and got our first proper Camino stamp at the pilgrims' office.
Unfortunately we got a small piece of bad news which is that due to snow and fog they are strongly recommending against the high pass at 1420m. Frankly if I were here with R and had my proper boots, I would ignore this recommendation and do it anyway as I don't think that as experienced mountaineers there would be anything we couldn't handle But with only trainers, no waterproof trousers and J (who has hardly any experience) with me – I don't think this advisable, so we are going to do the lower pass, still no slouch at 1020m
We went out for dinner and met two nice fellow pilgrims, one from Harrowgate and one from Berlin. Early start tomorrow.