Apr 4th, 2019
Author:
donich_admin
Arrived in Bilbao fine. Unfortunately the appartment is a bit indifferent – we bought two pizzas and then discovered there was no oven!
However Bilbao itself is surprisingly lovely. I always thought of it as a rather dull industrial city – but in fact it has a load of charming buildings, a nice river and of course the magnificent Guggenheim museum of modern art where we went this morning.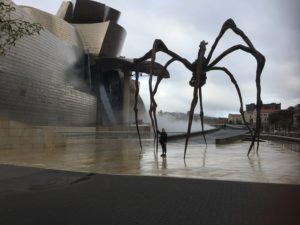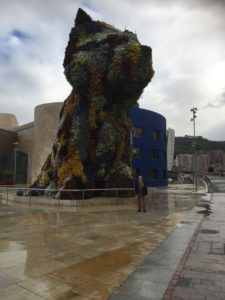 I also didn't realize that Bilbao was on one of the Caminos (not the one we are doing though). So when we went to the Cathedral of Santiago this afternoon they asked if we were pilgrims and when we said we were, we got our first sello.
Here is J looking a bit tired after we walked up hundreds of stairs to visit the Basilica of Begona.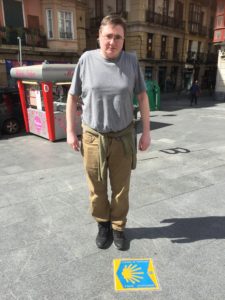 Tomorrow we are off to St Jean de Pied de Port where the Camino Frances starts.