Nov 4th, 2018
Author:
donich_admin
Had great fun on my birthday today.
R had got me some super presents as had my parents. Mum and Dad got me two solar lights for the patio, a Galileo thermometer and selection of beautiful glass ornaments. I've started a collection of these of late so a dragonfly, a ladybird and an octopus were welcome additions to the family.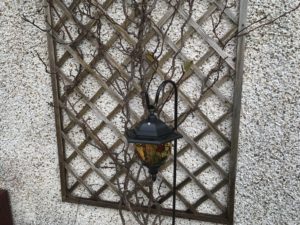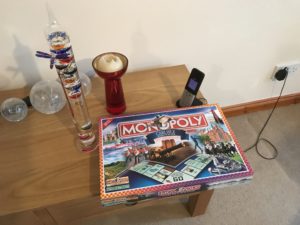 R and the lads bought me great presents too. The cats got me a Game of Thrones T-Shirt and also a Better Call Saul one. Also amongst other things R got me the Carlisle edition of Monopoly. We had great fun playing this today. Unfortunately I was a bit rash in spending all my money on the Cathedral and the Castle (the equivalent of Mayfair and Park Lane) rather than taking the more prudent approach of building up houses on cheaper properties. These included Carlisle racecourse where in the early 1980s my Mum and I took part as the front and back of a horse in a race for the women's institute (guess who featured as the rear quarters by the way). Anyway, I was doomed and had to concede once I landed on R's hotel on Dixon's chimney. You would think he could have let me win on my birthday….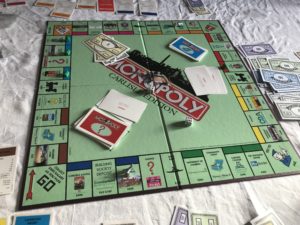 The cats were also very co-operative in agreeing to become dragons for the day in a specially made costume. They have R to blame for this as although I made it, the suggestion and the images from the Internet all came from him.