Aug 3rd, 2018
Author:
donich_admin
I made J a birthday cake. It is small but perfectly formed as he is always complaining I feed him up too much and he is getting fat. On a somewhat related note, R and I are on a diet at the moment – so I deliberately made a coffee and walnut as J likes that but we don't. Actually I have to say I could have murdered a slice of it today but managed to resist.
Here is the cake un-iced.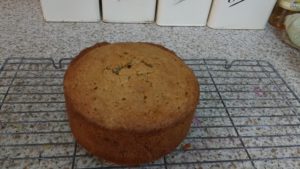 And here it is laid out on the best china. Note I am disclosing how old J is here.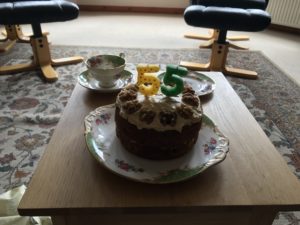 Tomorrow we are doing the Dalriada Heritage trail of which more later.