Jul 26th, 2018
Author:
donich_admin
Thursday was the most idyllic day since we have lived here (R says I claim this for several days every year). I knocked off work at 3pm and walked up to the waterfalls. It was sunny and warm (about 75) on the way up, but once I was in the woods it was delightfully cool, fragrant and refreshing – with not an insect to be seen.
I went for a swim in Gollum's pool. It is the first time I have done this in the middle of the day when the sun was on the water, and looking up through the waterfall, every drop was turned into a miniature rainbow.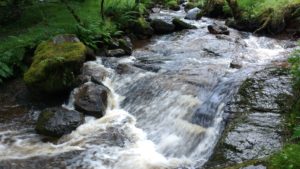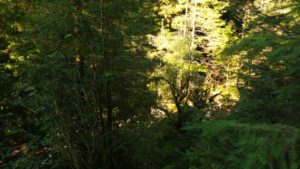 Then walking back, the views down over the village to the loch were fantastic.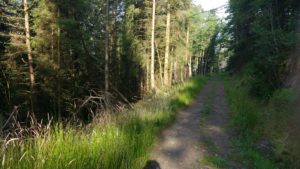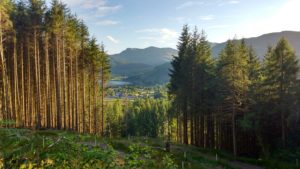 And the whole day, in the middle of the school holidays, and the height of the tourist season, I didn't see one single other person. When I was a child in 1970s you couldn't have had a pool like that without loads of kids swimming there, any more than you could have had raspberry bushes and apple trees without them being plundered before the fruit was even properly ripe. This is good for me personally, and I know it is silly to be nostalgic for a past which had its disadvantages (I don't think I remember ever being properly warm between October and April; no Internet; no smartphones; no olive oil except in the chemist's etc. etc. etc.) but I can't help wondering if people know what they are missing.