Jun 15th, 2018
Author:
donich_admin
As I said in an earlier post, my Mum unfortunately broke her leg while she was in Italy. She is recovering well but can't drive yet so she can't get over to Lochgoilhead.
I don't want to tantalize her too much – but last night we had her all time favourite. A cheese soufflé with jersey royal potatoes and broccoli.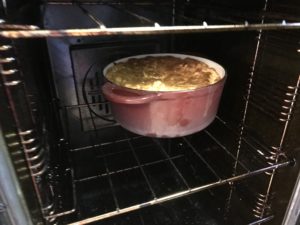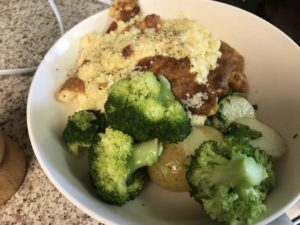 It was really nice but the sad thing about it is that I don't think R was that keen, which was a shame as I made it as a treat for him. I keep trying to expand his culinary horizons, but not sure my attempts are being very successful.