Mar 31st, 2018
Author:
donich_admin
The weather has been very cold here with frost on the car nearly every morning. We haven't had the threatened snow – although the mountains are still very white.
R and I have reverted to 7am for our walks now it is light again and yesterday was very beautiful. At first the loch was entirely mist covered.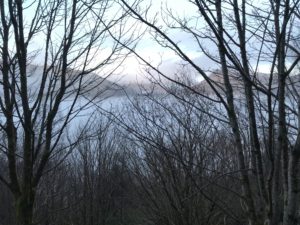 But by the time we made our way over to the village it had cleared.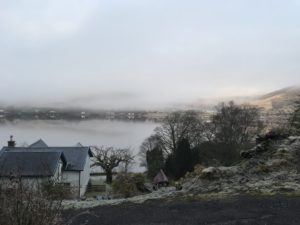 By the afternoon it was bright sunshine, and I saw the first lamb in the field next to us – in the photo it is just a white blob – but it was there.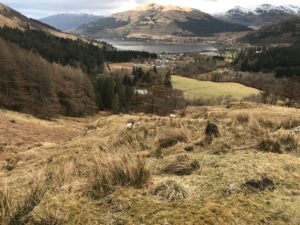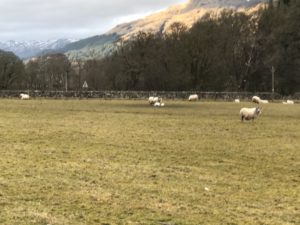 So spring is here ready for Easter – albeit with low temperatures.