Mar 27th, 2018
Author:
donich_admin
My Mum and I went to the Highland Wildlife Park yesterday to do the Keeper for a day experience. I had had it planned for ages and it was purely fortuitous that the polar bear cub put in its first appearance the week before.
We did see it in the distance, but they are (for obvious reasons) not letting the public up close, so all you could really see was a little white blob. The pictures of it on the Internet are actually a much better way to see it.
I think my Mum enjoyed feeding the polar bears best, followed by the snow leopards and tigers.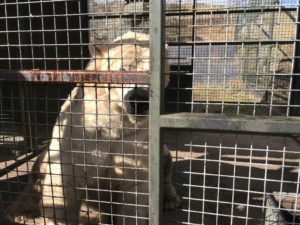 The monkeys were very sweet too.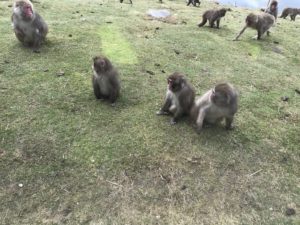 We also stayed in a lovely hotel overnight and had an excellent dinner. The only stressful thing was the trip back. First of all Google tried to take us down a bicycle track, and then after a panicked call to R, we set off down the B847. Well this turned out to be 30 miles of single track road which was in the process of being resurfaced – to say it was not much fun would have been an understatement. By the time we re-emerged at Loch Tay, I was a nervous wreck. These Sat Nav programs should really have a setting for "avoid minor roads" because we would have been far better driving the extra 8 miles round to go on an A road. The surfaces of all the roads in Scotland at the moment are a disgrace.
Still we got home in the end – and congratulations to I (my Mum) for keeping her cool all the way.