Mar 19th, 2018
Author:
donich_admin
Having done a lot of climbing in Scotland – I had the idea that R and I might climb Mont Blanc on a guided trip this summer. R was a bit worried he wouldn't do well at altitude and the Mont Blanc trip is very expensive, so we thought we would book a quick cheap trip to Tenerife and climb El Tiede, which is a volcano and the highest mountain in Spain at 3700.
Our AirBnB villa was lovely with a great pool and the weather was great.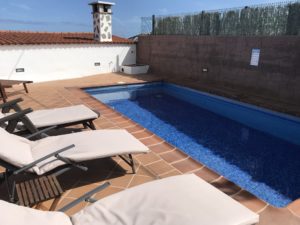 Then we went for the big climb. Here is me at the bottom.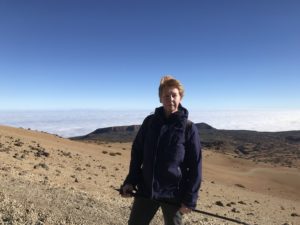 To say this was a challenge was the understatement of the century. I did not realize how hard going the altitude would make it, and I was soon gasping for breath. Poor R, who reacted much better to the height than I did (strangely enough) ended up carrying my pack and giving me his walking pole. By the time we were nearly at the summit I was having to stop every 20m to get my breath back. There was also thick snow which made the going very difficult.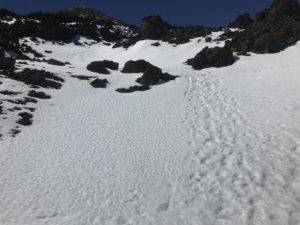 The views were superb.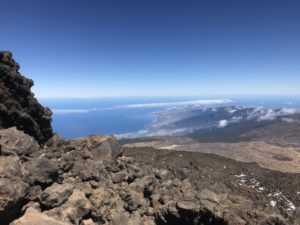 I have never been so physically exhausted in my life as when we reached the summit and staggered back down to the cable car station. We were then met by a very disapproving woman who told us the route had been supposed to be closed due to snow. I've never heard of anyone "closing" a mountain before.
Anyway, as soon as we got back down to 2000m I was fine again but I can't say I greatly enjoyed the experience and I won't be doing the Mont Blanc trip. Good to know anyway.