Feb 1st, 2018
Author:
donich_admin
We had a sprinkling of snow overnight yesterday and when we went for our walk there was a fantastic rainbow. It was actually not only a double but a triple bow – but I don't think the triple part shows up in the photos.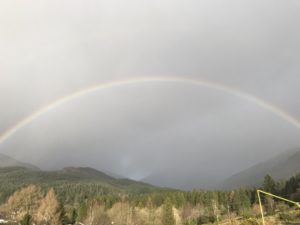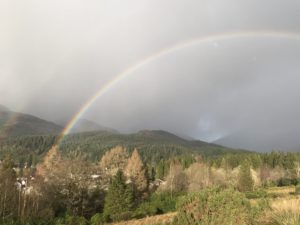 Today is cold but sunny and we are seeing the first signs of spring as the daffodils are starting to come out. I hope they are not being a bit premature as we could still have much bad weather to come.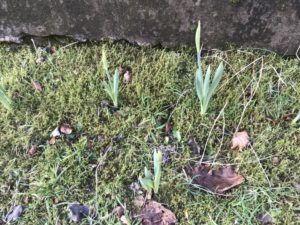 R and I heard woodpeckers starting to bang away in the woods, which is generally an indication that winter is nearly over.