Jan 17th, 2018
Author:
donich_admin
Very snowy again yesterday. Having cleared the drive laboriously during the afternoon, come evening it started to snow again – so this morning R and I had to clear it yet again.
Drive before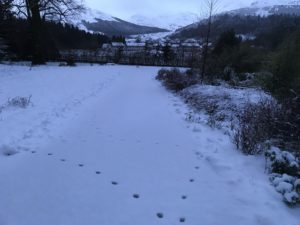 Drive After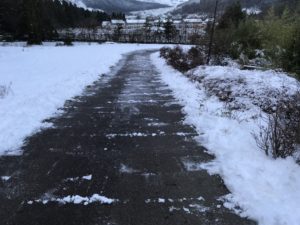 I'm actually rather surprised and impressed that ASDA managed to deliver our weekly order this morning.
There were some interesting tracks in the snow across the garden this morning which I think were badgers. I had been pleased to see two of them in the webcam the other night.