Jan 4th, 2018
Author:
donich_admin
This is Tora assisting with taking down the tinsel.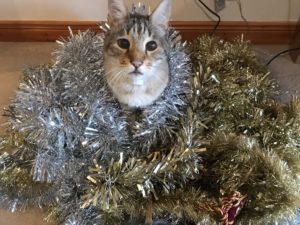 Afterwards he seemed so exhausted that he was happy to settle down with his brother.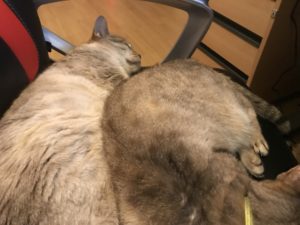 Poor Schrodi was on the chair first and then Tora invaded it – this is after they have been fighting off and on for weeks as the weather has been so awful they don't want to go outside.