Nov 14th, 2017
Author:
donich_admin
We went to visit my sister in law V and her partner on Sunday. They live in Alloa, not far from the Ochils. On the way there I was poo pooing them to R as it was a lovely day and I thought we would have been better off them coming to us and going walking in Argyll. I may in fact have made disparaging remarks about lowlands versus highlands.
Anyway, I was a bit wrong. The scenery isn't quite as spectacular as here, but it is quite rugged and beautiful. We walked through a wooded glen.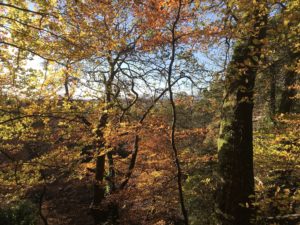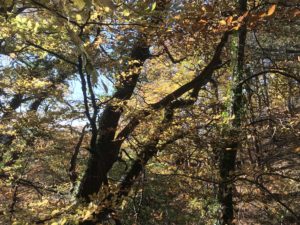 Past a waterfall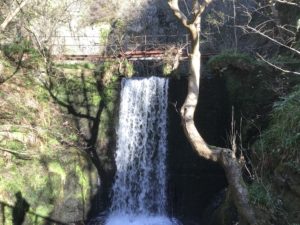 And up on to a very windy hillside with great views back over the valley.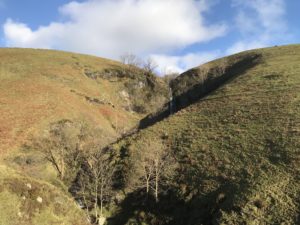 We even saw a smugglers' cave….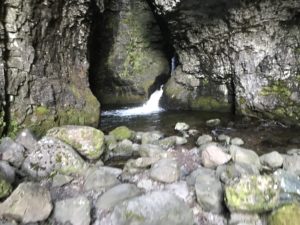 A good walk but with two very lively dogs along – we had to walk perhaps rather faster than we had wanted to.