Oct 28th, 2017
Author:
donich_admin
We went to Capri today. This must be one of the most charming places in the world. J was no overly enthusiastic about another major walk up a hill, but to do him credit he went along with it.
We went to the Villa Jovis which was Tiberius' residence as famed in Suetonius.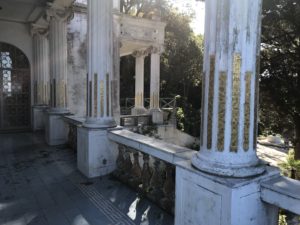 I am not surprised he wanted to live there as the views are just superb. Then we went to the villa Lysis which has a sad story attached to it, as the owner was persecuted because he was homosexual and finally ended up committing suicide. It is hard to believe that even only one generation ago people were so prejudiced. If you are going to be exiled from society, this would seem to be as good a place as any other though!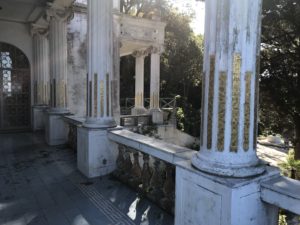 On the way back we got some ice creams – the picture is J holding both of ours.