Oct 2nd, 2017
Author:
donich_admin
For some reason Schrodi has always 'liked' toilet rolls.
This one below was always my favourite as he has a sort of "and yes so what?" expression on his face.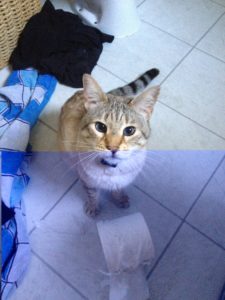 Today I went into the guest bathroom and noticed that he had found another instance of the toilet roll prey.