Jul 24th, 2017
Author:
donich_admin
I finished up early today and went for a walk as it was the nicest day we have had all summer.
I went all the way to Coran Lochan at the end of the penninsula, and then back along the side of Loch Long, over the 500m pass at Coilessan back to the waterfalls and home. It is about 16 miles, but felt further today as although nice it was extremely hot.
The view over Loch Goil on the way out.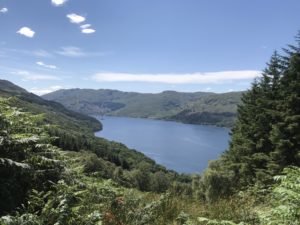 This was an unusual poo I saw on the path. It is basically a mass of crushed shells and crab legs, and I think may be from an otter.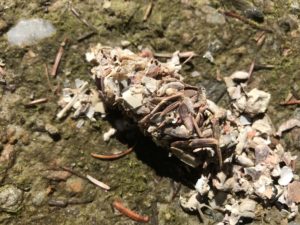 Coran Lochan – there were three large birds which looked a bit like Grebes on the water – apart from that it was very lonely and silent.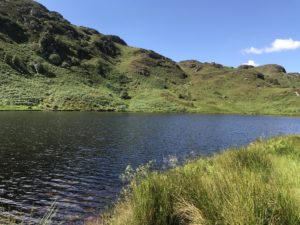 Loch Long – a large ship was making its way out to sea accompanied by a little tug boat.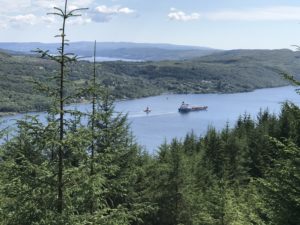 Cnoc Coinnich looking a bit like a volcano in this picture.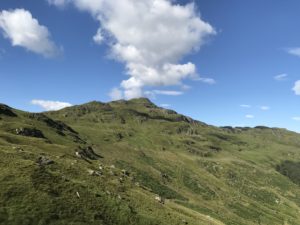 Nice day but I am now very very tired.