Jul 21st, 2017
Author:
donich_admin
My Mum and Dad retired to the tiny hamlet of Mossdale about 10 miles from Castle Douglas. With the passing years the garden has got too much for them, and they don't see as much of my brother N and I as they would want as it is a long and awkward journey from LGH (car to Arrochar, train to Glasgow, train to Ayr and then either be picked up by car or another bus to New Galloway followed by a longish walk).
So next month, my parents are moving to a stylish apartment in Rhu (conservation village near Helensburgh). I went down to help them back boxes for a few days, and realized that this may well be my last time there. I took some pictures of Loch Stroan, which is one of my favourite views in the world.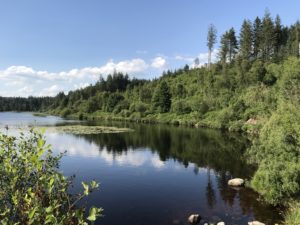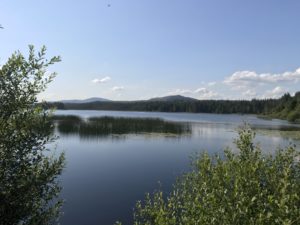 I also bought my Mum a very sweet hare in a little shop in Castle Douglas which is one of my favourite small towns.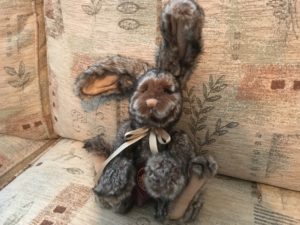 If this all sounds very sad and regretful, I must also comment that Helensburgh is one of my favourite towns too, and that another favourite view is over the firth of Clyde to Gourock when there is a cruise ship in.
So one door closes, another opens – but Mossdale will always have a special place in my memories.