Jun 21st, 2017
Author:
donich_admin
We got up at 5am today to try to beat the heat. At the last moment, we decided to walk from Meiringen to Grindlewald rather than vice versa. This would cost us an extra 500m of ascent, but save us an hour in the cool of the day.
We ascended the first 1000m or so before 7am. The path wound up by the waterfalls and then along the river side. We didn't see another soul for hours. Slowly the superb views to the Wetterhorn (from its German name it is another "Weather Hill" like Beinn Bheula!).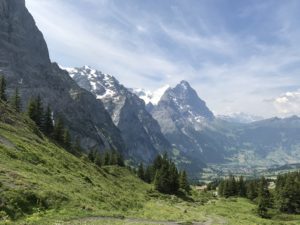 Just after lunchtime we got to the high point of the pass at around 2000m and were pleased to find the obligatory restaurant. We had a delicious plate of bread topped with home cured bacon and masses of cheese – very fattening, but we probably deserved it after the climb.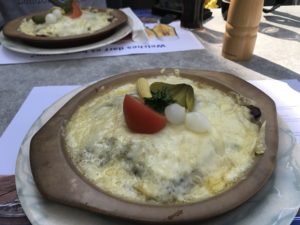 We saw these gentlemen just after lunch – some rather lost Peruvian Llamas.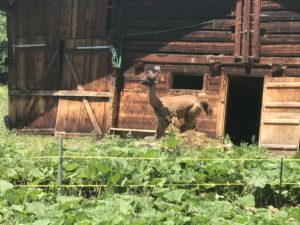 The walk back down was idyllic but very, very hot, and by the time we made it back to the train home, we were both wilting and very ready for a cold beer back at the apartment.