Jun 20th, 2017
Author:
donich_admin
Today we took the train to Grindlewald and then two mountain railways up to the Jungfraujoch which at over 3500m is the highest station in Europe.  I have to say that I was somewhat expecting this to be an expensive tourist trap, but actually although it was expensive (about £150 each) and touristy, it was really great.
I've never seen views like the ones from the viewing platform at the top – it was nice to be cool again at about 2c.
The other attractions like the ice palace were good as well.
We had cheese fondue for lunch at Europe's highest restaurant. Then we walked back down from Kleine Scheidegg to Grindelwald. A heavenly walk but very very hot towards the end.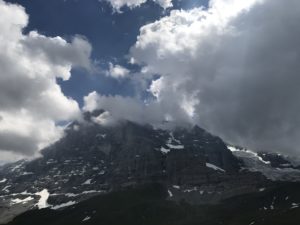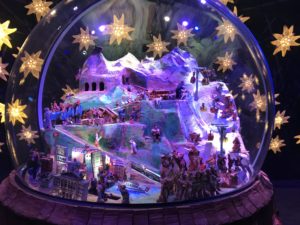 Tomorrow we are going back to Grindelwald and will walk from there back to Meiringen. Hopefully it will not be as hot as it was today although the forecast is not promising.