Apr 28th, 2017
Author:
donich_admin
The primroses here last ages and are still going strong.  They seem to like the same areas as violets and are frequently mixed in with them.  Where the excavation work for the hydro was done last year along the waterfall path, the flowers are now taking over (thank goodness for nature).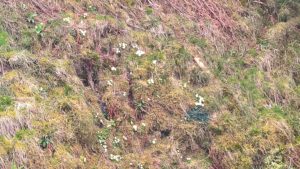 The bluebells are also just coming out – this is good and bad because it is normally about the time the bluebells are in full swing that the midgies arrive and give us an uncomfortable six weeks.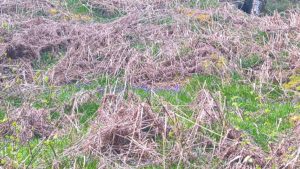 This year I am determined just to put my net on and ignore them (the midgies – not the bluebells).
The forecast for tomorrow is good and if it is, R and I are intending to climb Ben Lui.