Apr 15th, 2017
Author:
donich_admin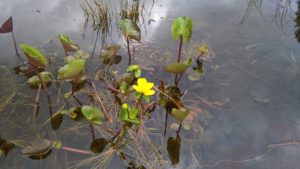 I can't say that R and I are keen gardeners – in fact I am not that keen and to describe him as keen would be like saying that the late Iain Paisley was fond of Catholics.  So the garden has got much scruffier and more wildlife friendly (that is a nice way of putting it) since we moved in – one good side of this is that the flowers which in the days of the previous owners stayed where they were put, have been moving out of their beds and self-seeding everywhere.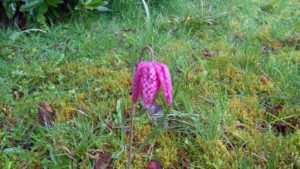 This snake's head fritillary I found growing near the gate, but they are popping up everywhere, as are the beautiful candlestick primulas.  I owe my Mum some of these, in fact I planted them for her in pots last year and they are growing strongly now so I will need to take them over to her next time we have the car down.
On the subject of flowers – I also saw this beautiful bush today – I think it is an azalea of some description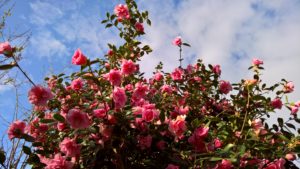 And finally on the flower front, the first marsh marigold is out in our pond.