Mar 21st, 2017
Author:
donich_admin
The day before yesterday I was saying to R that the last of the snow was gone off the mountains here for the year.  How wrong could I be, because today it was back with a vengeance.  Down here at loch level it was only just cold enough to lie a bit in the back garden, but on Bheula and Donich it was white from around 300m.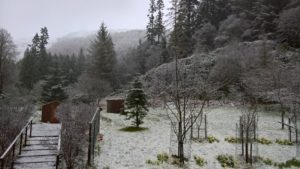 Intermittently all day it has been rather pretty with the sun shining on the snow, and surpassingly foul with deluges of slush and hail.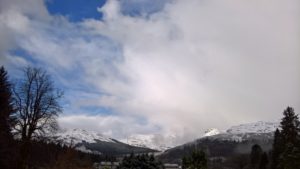 The poor daffodils took a bit of a pasting overnight, but being hardy Argyll flowers they had recovered by this afternoon.