Dec 27th, 2016
Author:
donich_admin
Once again my brother N surpassed himself on Christmas Eve. Last year he made a tapas feast – this year he had a Mexican theme.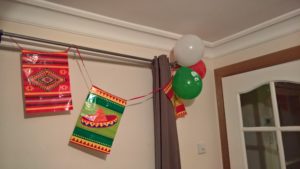 We were met with tequila and then donned our sombreros. I have been strictly forbidden to put any pictures of us in the sombreros on the Internet – so here is a cat and a sheep sitting in one. These are my Mum's little mascots which she takes on her (extensive) travels with her.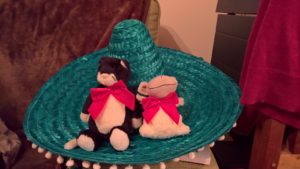 We then had our food which was excellent. Guacamole, salsa, tortilla chips, chili con carne, fish taco (this was my favourite) and bean quesadillas. Then we finished off with a mango and yoghurt confection topped with a very zesty tequila and lime sorbet.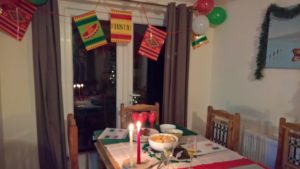 Very nice evening and a great start to Christmas – thank you N!