Dec 25th, 2016
Author:
donich_admin
This is my all time favourite Christmas picture of the cats "assisting" with unwrapping the presents.
They also helped a bit yesterday and Schrodi decided on a new place to sleep – on a cardboard box neatly positioned between two cat beds.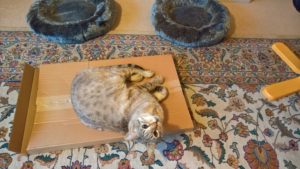 Merry Christmas everyone!