Nov 10th, 2016
Author:
donich_admin
The weather suddenly turned very cold this week, and unusually for November, we had quite a bit of snow.  This would of course be the week R is away in Glasgow, and he ended up having to stay overnight, because he was concerned he won't get back over the Rest the following morning.
This was the snow in the afternoon.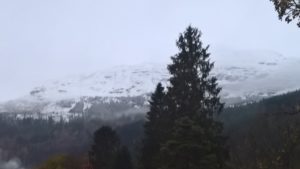 And the next morning – when of course he would have been fine to get back to Glasgow.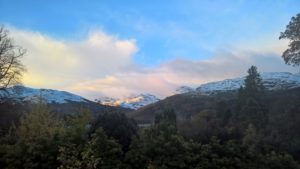 It all looked very pretty – we have yet to experience a cold winter while living here – so maybe this year will be a re-enactment of 2009/2010