Oct 4th, 2016
Author:
donich_admin
We managed to do Beinn Ime (Butter Mountain) which is the highest of the Arrochar Alps (nearly 1100m) in tandem with its neighbour Beinn Narnain (a slightly smaller Munro) this weekend. Last time we tried this it was so horrible and claggy we gave up on the Beinn Ime section.
But this time it was really lovely – probably one of the best climbing days of the year. We had half our lunch on top of Narnain at about 10:30am, and the other half on top of Ime at noon. Although the weather was warm enough at loch level, it was bitterly cold on the summits (albeit I was wearing shorts).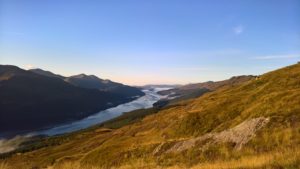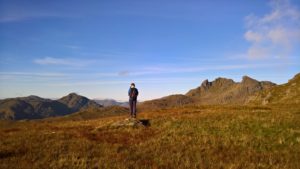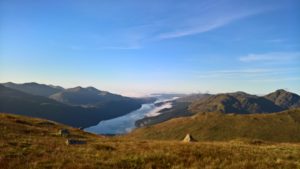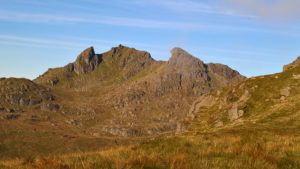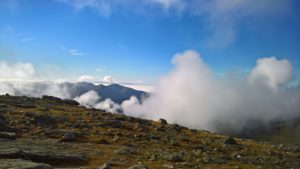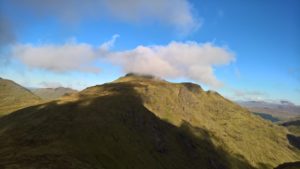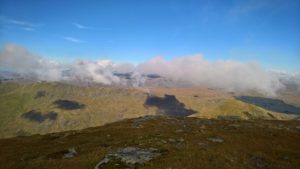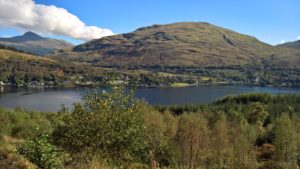 This was me looking triumphant at the top of Ime.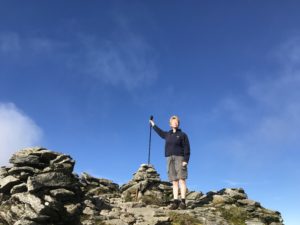 Unfortunately, it was not so nice on the way down, as the descent is back along the route to the Cobbler. We passed 192 people on the way back (I counted) – not my idea of the peace and solitude of the mountains.