Sep 21st, 2016
Author:
donich_admin
Off to Ostia Anica today – this was Rome's port city in ancient times. Actually we had been going to go to Pompeii but it was a bit too far to do easily and I had been told Ostia was about as good with less people. It was.
We walked right over to the other side of the city to get the suburban train (this was becoming a theme and in retrospect it might have been better to have chosen an apartment near the ancient centre rather than near the Vatican). We saw the old city walls on the way along with a weird pyramid shaped tomb built by a 2nd Century Senator….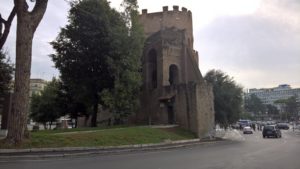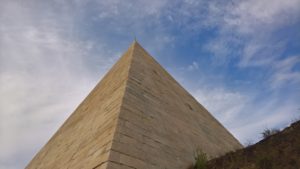 The ancient site was only a short walk from the station. About the first thing we saw were two very friendly cats.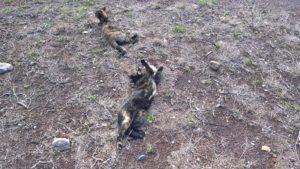 Then we walked round the very large site. Away from a few central buildings it was largely empty and very atmospheric. The best thing was the remains of a courtyard of shops, each with a mosaic outside advertising its wares.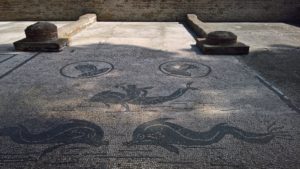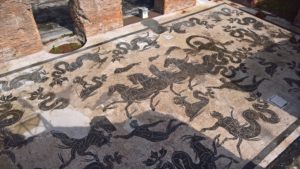 Many of the buildings were wonderfully preserved.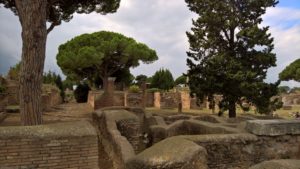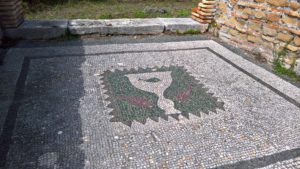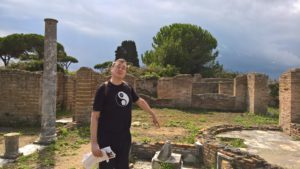 There were many fig trees and grape vines but unfortunately not ripe enough to pick yet. Here is me having a go anyway.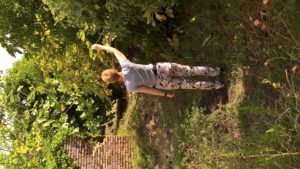 After lunch we were suddenly hit by a thunderstorm and a deluge of rain. I had no coat and the only thing we had to improvise any kind of covering from was a shopping bag decorated with bananas which I turned into an impromptu hat!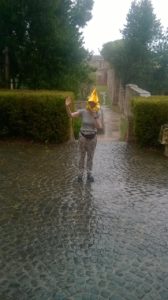 We went back to Rome and visited the Coliseum on our way home. In a way magnificent, but in another way very disappointing as too many crowds and a ridiculous level of security. J was highly irate at having to pour his bottle of water away in the 27C heat. Here we are together….