Sep 19th, 2016
Author:
donich_admin
Got to the airport at the crack of dawn. I'm not a fan of Ryanair, but to give them credit where credit is due, they left very promptly. We just had time for a bite of breakfast at the airport.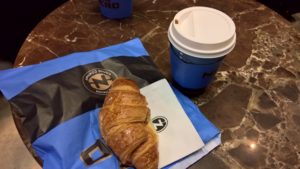 When we arrived in Rome it was quite hot (about 25C) but not as bad as it had been the week before when it was 31C! We got the bus to the city centre and then the Metro out to the Vatican where our AirBnB apartment was. The Metro made the London Underground look quiet and we have resolved not to use it again unless we have to.
The apartment is quite brilliant – a big open plan kitchen/lounge and two bedrooms (each with an en-suite) on different floors – which is good because J has a terrible snore. The best thing about it was the terrace with fantastic views over the city, and so close to the dome of St Peter's you could almost touch it.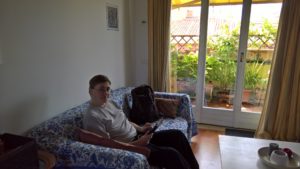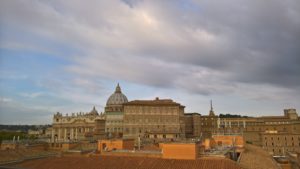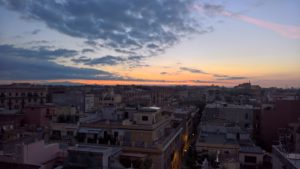 We went out and stocked up with food at the local supermarket and then took a look at the Pantheon which was impressive but mobbed with tourists, and a number of other churches which were not on the tourist A list and therefore almost entirely empty (this was to become a theme).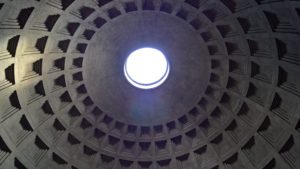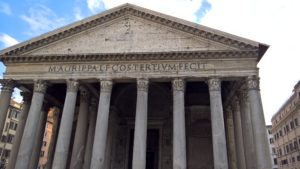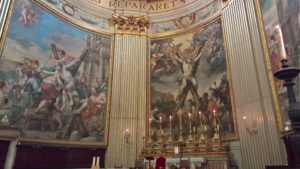 We also walked along the Tiber for a while but decided not to take a boat trip as it is so deeply set between high banks that we wouldn't have seen much.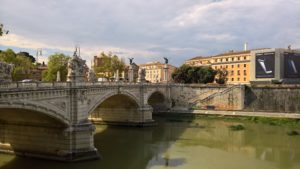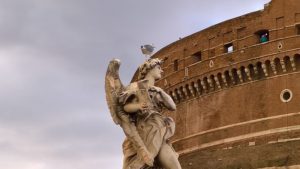 Finally we fed the cats at the Largo Argentina cat sanctuary for the first time (but not the last).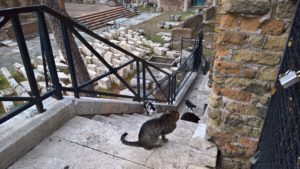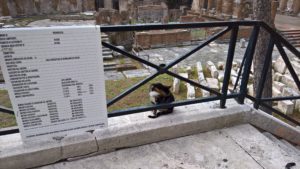 The day ended with a nice drink on our private terrace.