Apr 8th, 2016
Author:
donich_admin
I took my Mum to Gamba in Glasgow for lunch today to celebrate her birthday later this month. I chose it because it was the second best rated restaurant in Glasgow on Trip Advisor (and also you could book it online).
I was going to have prawn cocktail (seems to be back in fashion again) and grilled sea bass with Caesar salad – but then my Mum wanted those (she has a tendency always to chose what the other person went for) so I chose something different – oriental fish soup followed by salmon teriyaki. We also had some chunky chips (very naughty) and Mum had a Kir Royale. Nice to be "ladies that lunch" for a change – I even wore my pearl necklace.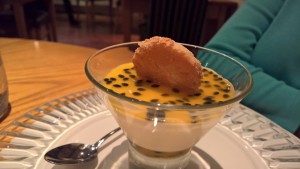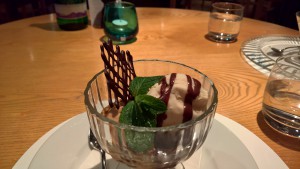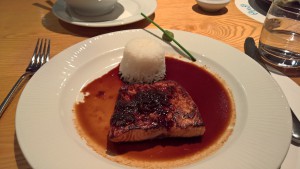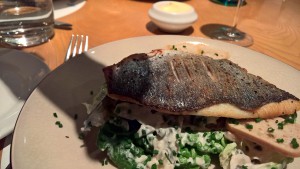 Then we went and bought some clothes for my Mum to wear to go out to a Michelin starred restaurant in London. In our best family tradition we spent several hours looking round Lewis' and M&S and finally bought some trousers and a top which she will think about for two days and then return.