Apr 8th, 2016
Author:
donich_admin
The cats are fourteen today. It seems just like yesterday that we brought them home from Preston to Edinburgh. The breeder kindly gave them their worming tablet before we set off, and then when we got to Carlisle the M74 was closed and we had to detour via A7. It took ages, the tablet kicked in, and we ended up in Safeway's car park in Hawick trying to fill a litter tray with pages torn out of a book. I will always remember it was one of my favourites "The British Museum is falling down". Happy days.
Here are some pictures of our sons.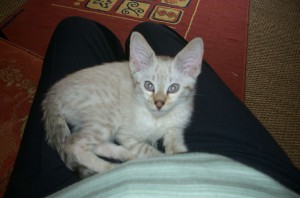 Schrodi as a kitten. The green thing he is sitting on is my Mum's new T-shirt which he had just rubbed a squitty tail across.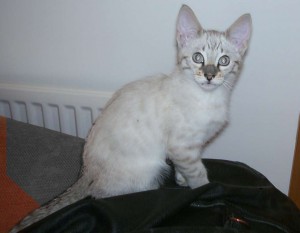 Tora as a kitten. He was twice the size of his brother.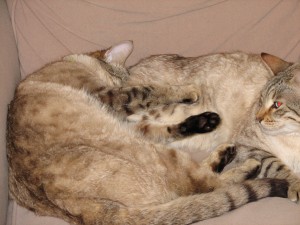 Curled up together.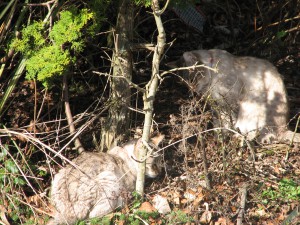 Playing in the garden.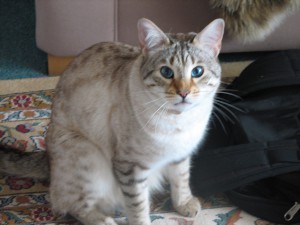 Schrodi looking apprehensive.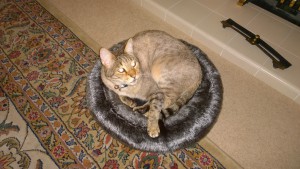 Tora in his little bed (one of many around the house)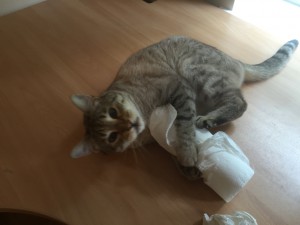 Schrodi killing a kitchen roll.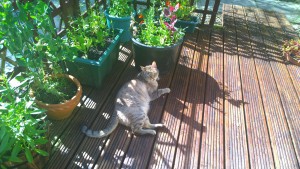 Tora on the patio at Donich Lodge.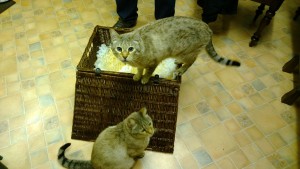 Both boys wondering if there is anything for them in the Christmas hamper.
Happy birthday boys and hope there are many more to come….